Last updated: 9/4/2019
On behalf of Team Faith and the Cystic Fibrosis Foundation, we sincerely thank all our supporters.  Remember, at least 91% of the funds raised by Team Faith events go toward CF research. 

The money you help raise creates a better quality of life for people with CF, 

their families and supporters; and will ultimately lead to a cure.   

We won't stop working until the last dollar needed is raised.

Together, we CAN and WILL make CF stand for Cure Found!

"It is not miracles that generate faith, but faith that generates miracles."

- Fyodor Dostoevsky


Thanks to all our supporters - donors and sponsors - who help CFF research fund-raising!

Hi, I'm Faith.  I have cystic fibrosis (CF), a fatal, genetic disease. Please help us raise money for research for the Cystic Fibrosis Foundation(CFF). You can help us make CF stand for Cure Found!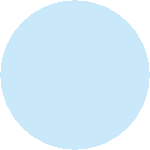 Great Strides

Walk

at Baker Park 

Frederick, MD Chili Cook-off

Shepherdstown 

Train Station 

Join us for a "HOT" time at 

 Hot Monkey's BIG Chili Cook-off 

Shepherdstown, WV Train Station

1-4 pm, Saturday, September 7, 2019

2018 winner Trinity Shipley with Patti Simmons (Chair) 

Left to right:  Trinity Shipley (1st place), Patti Simmons

Join us at the 2020 CFF Great Strides Walk!

Sunday May ... at Baker Park, Frederick, MD

Registration starts at 11am - walk at noon

Make a tax deductible donation any time -

(be sure to click the button that reads "Donate to  Trinsy")

or, donate by check payable to:  

Cystic Fibrosis Foundation (or CFF)